1.In the latest version of Google Chrome or Microsoft Edge, go to the SketchUp 3D Warehouse.
2.Sign in to your Sketchup account by clicking the user profile in the top right.


3.Follow the prompts to enter your credentials.
4.Once signed in, use the search field to find an item.

5.If you need more information about the model, click the thumbnail image.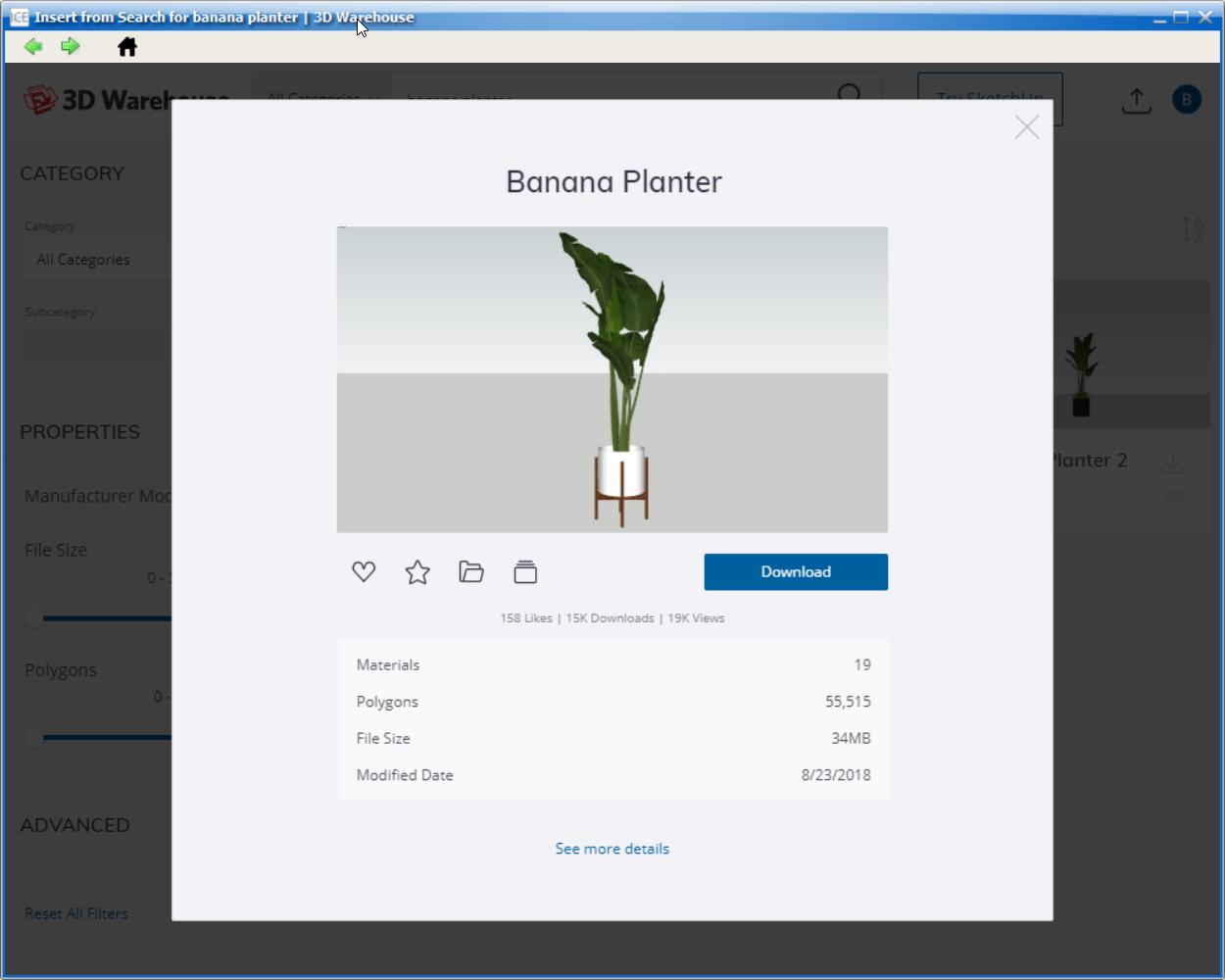 6.Click See More Details for additional information about the model.

7.To download the model, click Download.
8.Choose the most recent version of the model (i.e. SketchUp 2022 Model).
Note: ICE supports Sketchup 2022 Models and earlier. If your desired model is not available in a Sketchup 2022 format, choose an earlier year e.g. Sketchup 2021 Model, Sketchup 2020 Model, etc.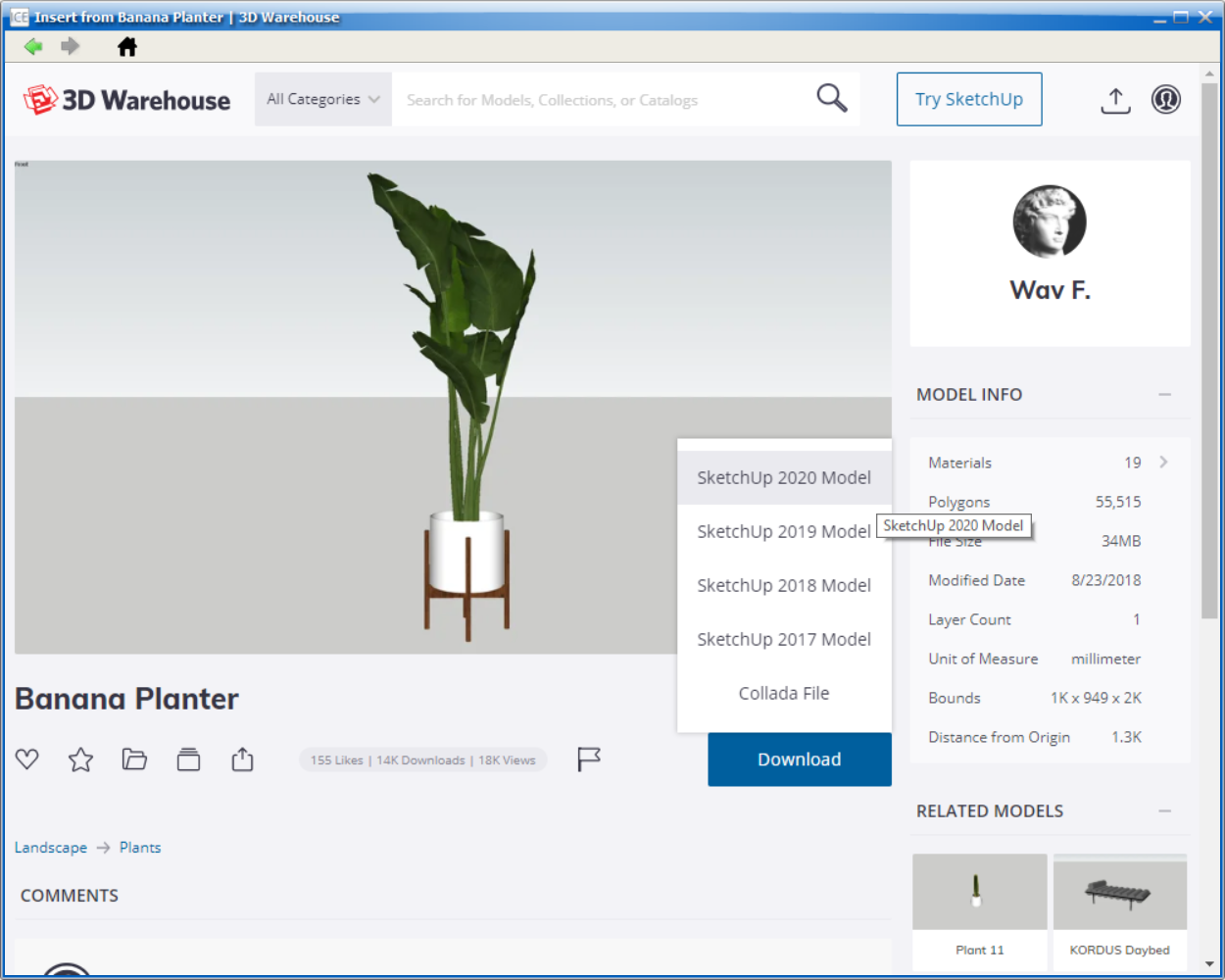 9.Review and accept the 3D Warehouse terms and services.
8. When the Load Into ICE dialog box appears, click No. This will prompt you to save the model in a specific location.
9. A Save As dialog window will appear. Choose a save location, enter a file name and click Save.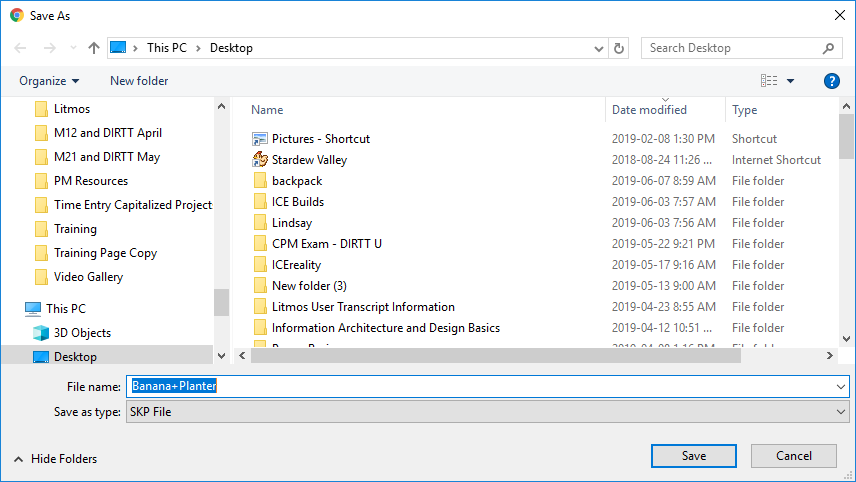 When you are ready to import your saved SketchUp model into ICE, see Importing a Saved SketchUp Model.
Related Links:
•Importing a Saved SketchUp Model