1.In ICE, click 3D Warehouse from the ICE 2D primary toolbar.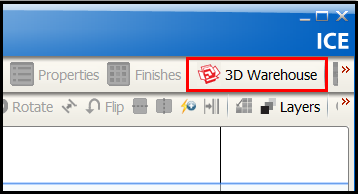 The Insert from 3D Warehouse dialog box opens.
2.Sign in to your Sketchup account by clicking the user profile in the top right.


3.Enter your credentials.
4.Once signed in, find a model by entering a search term and clicking Search.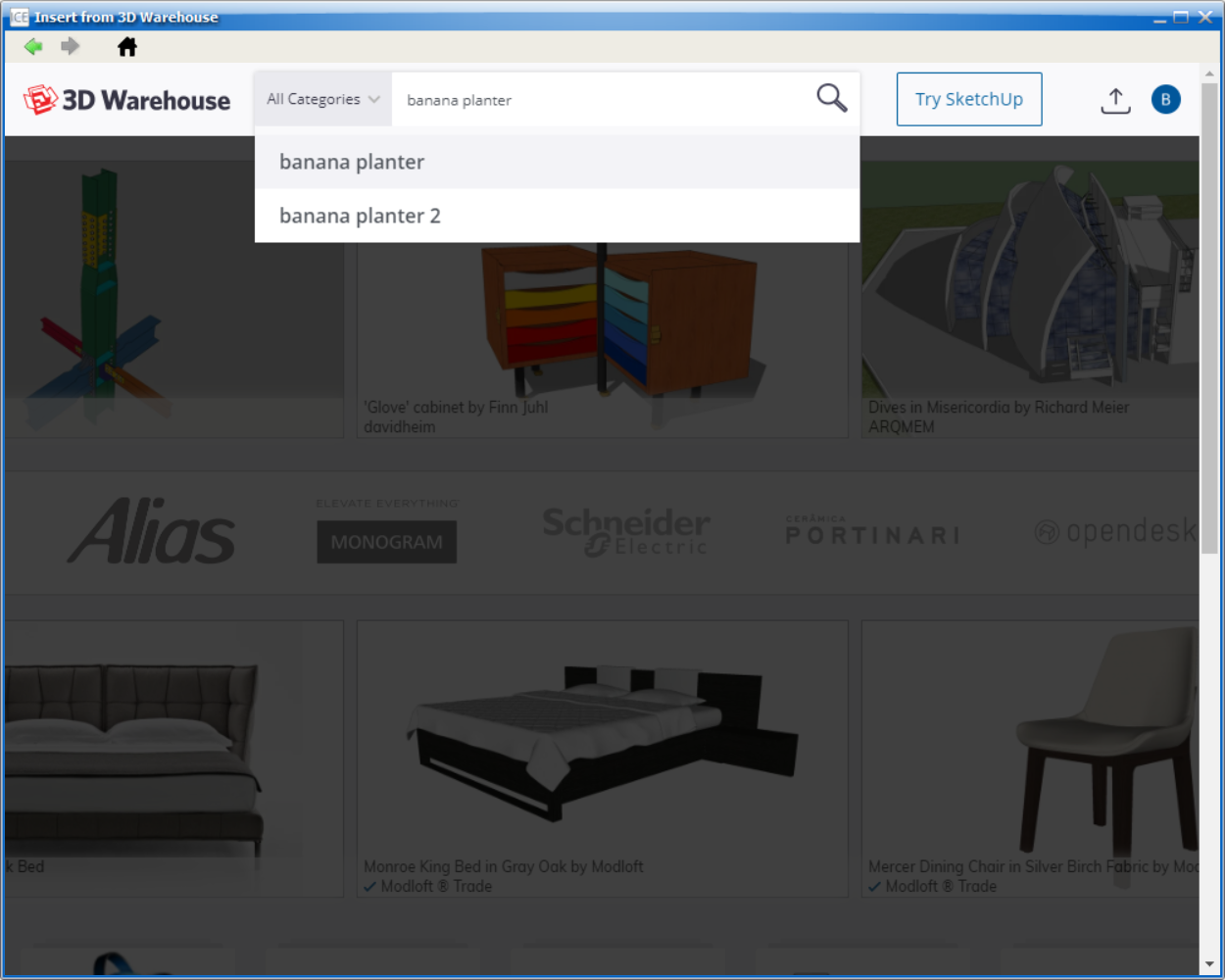 5.Select the model.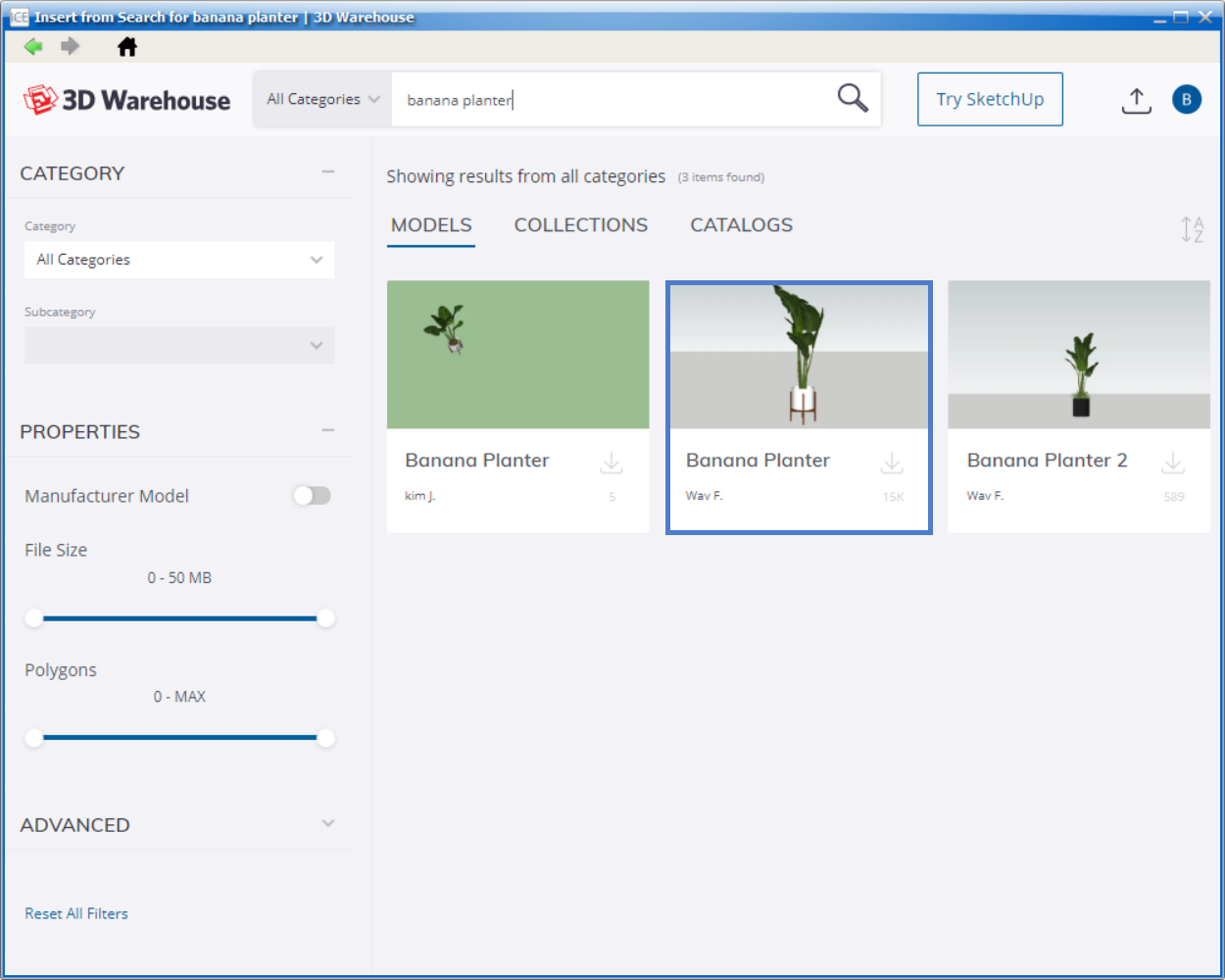 The download and information page for the model opens.
Note: ICE is compatible with all file types except the Collada File.
6.To download the model, click Download and select the most recent file type (i.e. SketchUp 2022 Model).
Note: ICE supports Sketchup 2022 Models and earlier. If your desired model is not available in a Sketchup 2022 format, choose an earlier year e.g. Sketchup 2021 Model, Sketchup 2020 Model, etc.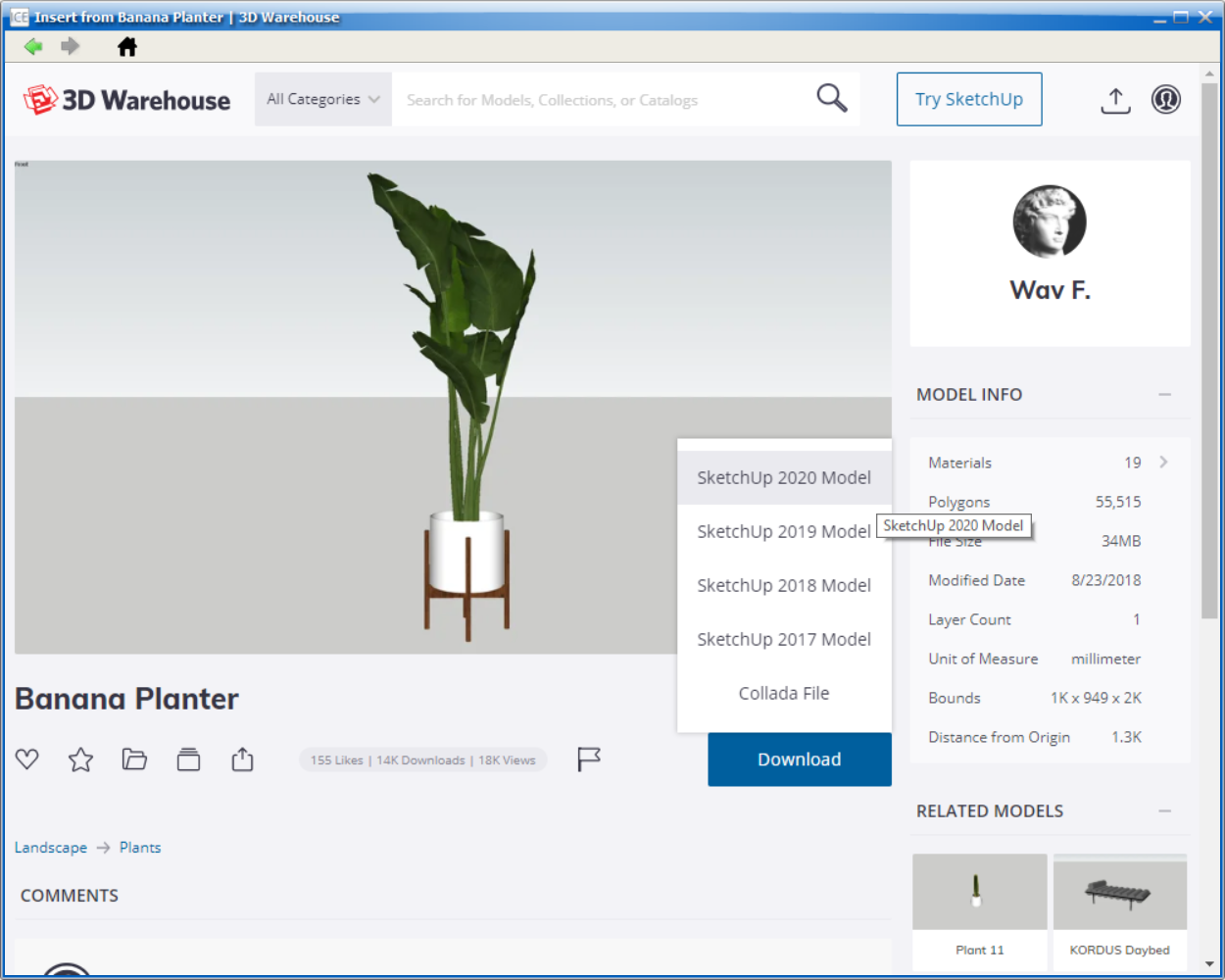 7.In the Load into ICE dialog box, select Yes to import the model directly into ICE.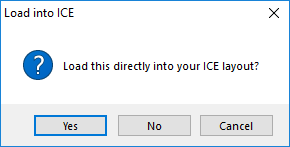 ICE imports your selected SketchUp model and prepares it for use in ICE. The model appears on your cursor when it is ready for ICE.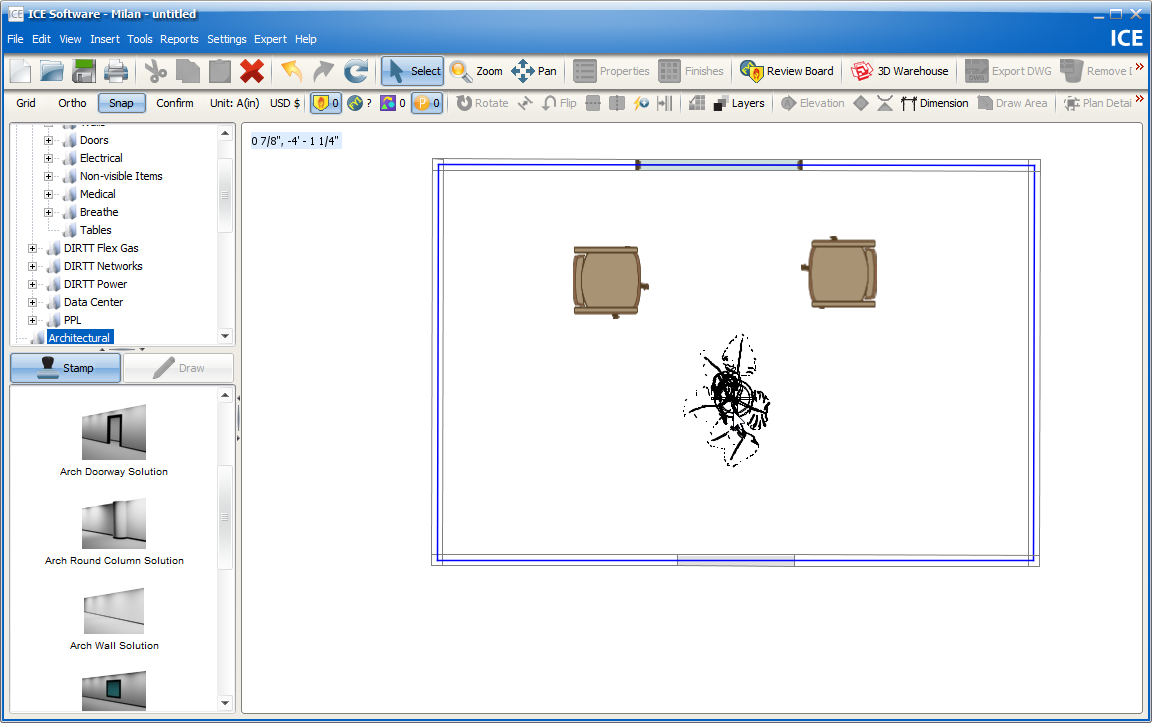 8.If you want to rotate the model before placing it, press the . or , key.
9.In ICE 2D plan view, click to place the model.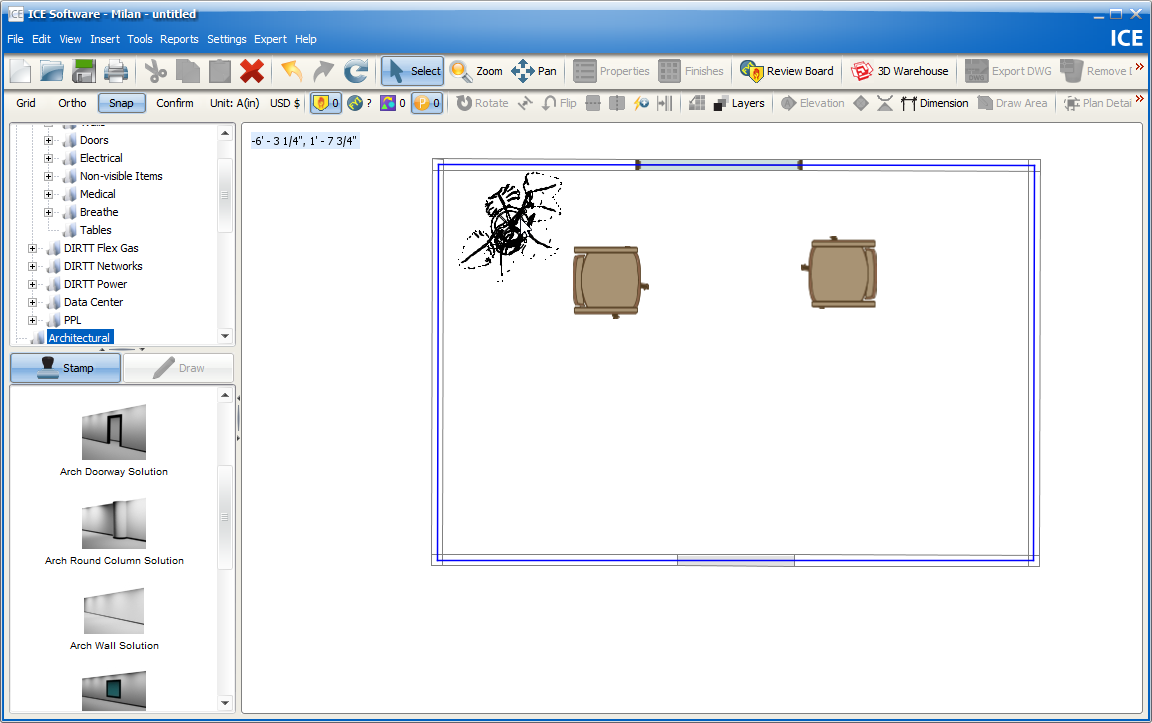 In ICE 2D and 3D, you see the SketchUp model:

10.If you are finished importing SketchUp models, close the 3D Warehouse dialog box.
If you have an ICErender license you can also shade the 3D SketchUp model to add dimension to the design.
Related Links:
•Saving a SketchUp Model for Import into ICE