The Properties and Finishes Editor lets you modify various aspects of a product. Different options will appear in these panels depending on the product.
See also: Apply Edits To function
To open the editor:
1.Click on a product in 2D or 3D
2.Right-click to Properties or Finishes or click them in the Primary Toolbar.
Properties
The Properties panel lets you determine things like hardware, various dimensions, and more.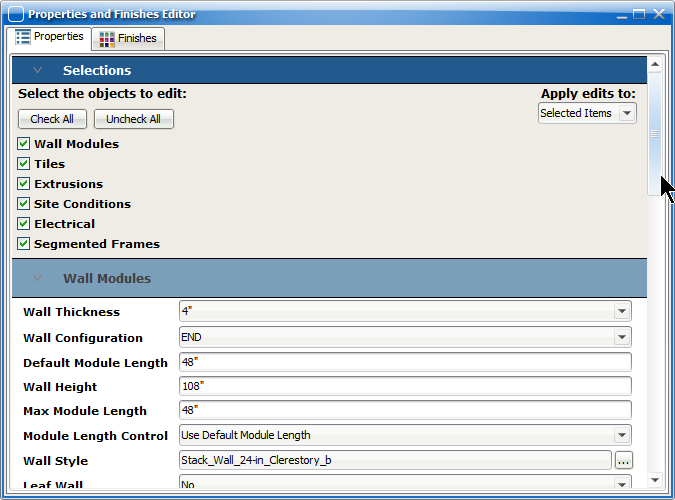 Finishes
The Finishes panel lets you specify what fabrics, colors, stains, etc. it gets.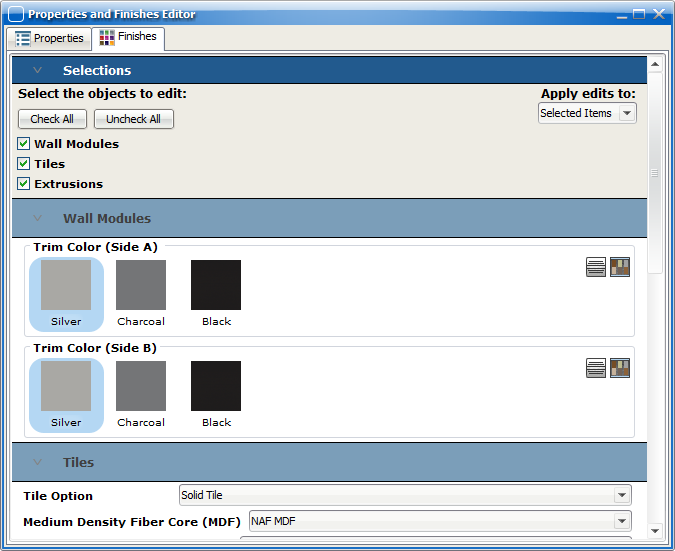 Last updated: May 2023