Review Comments are notes that add to notifications in Review Board, providing a record of communication around notifications. Review Comments save with your ICE file. If you want to remove the Review Comments from your ICE file, you can click on the Clear Comments button. When you clear Review Comments, you remove all of the Review Comments from the tab that you are currently in. For example, if you click the Clear Comments button on the FYI Notifications tab, you clear all Review Comments for FYI Notifications in the ICE file.
To Clear Review Comments
1.In Review Board, open the tab for which you want to clear Review Comments.
This example image shows the Action Required Notifications tab with two Review Comments: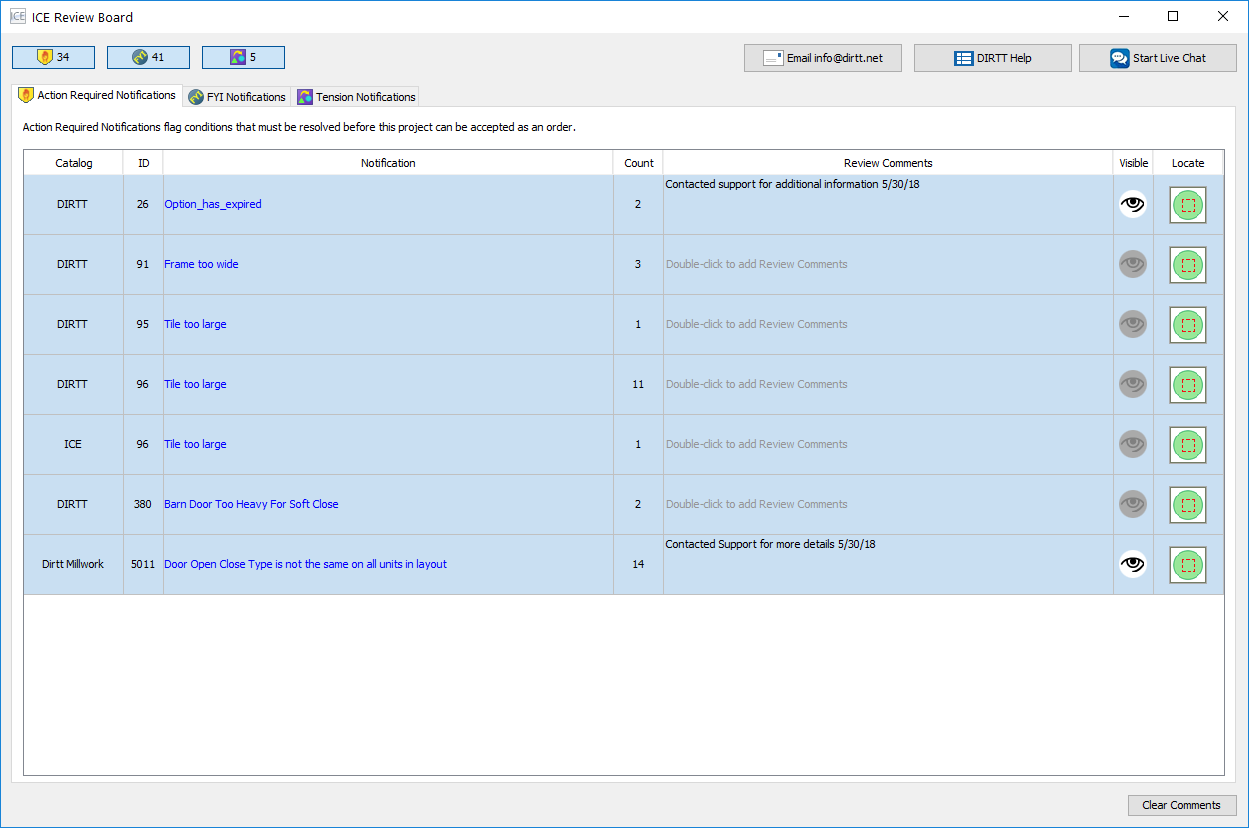 2.Click the Clear Comments button.
A Notification dialog box appears asking if you want to clear notifications.
3.In the Notification dialog box, click Yes to clear notifications.

The Review Comments disappear from Review Board. In this example image, the Action Required Notifications tab no longer displays Review Comments: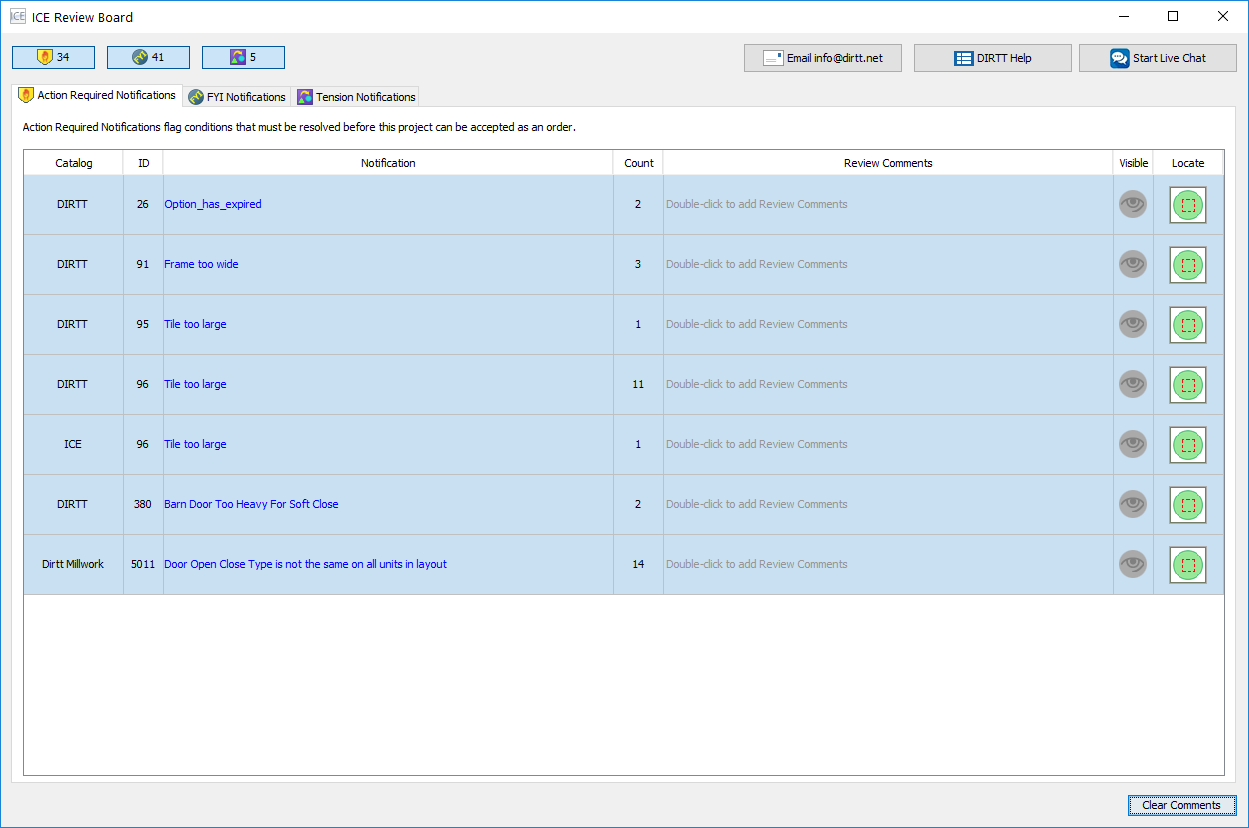 Related Links: