The Exporting function lets you save your Custom Library as a .collection file type to your computer or network.
Exporting can be helpful for two main reasons:
1.If you want to overwrite a linked file in place (for you or others to leverage), you will need to export and save over the previous link file with the same name.
2.If you have a Custom Library (or several) that you want to use in another file or that you want to share with a team member, you can select your exported collection and add it into an existing Custom Library set with the Merge function.
Note: If you intend to use a .collection to share across files, keep in mind that the names and types of the custom items affect linking and merging. If there are two versions of the same item, but one of these fields is different, then it will consider them as two different items.
To Export a Custom Library:
1.Open the Custom Library Editor by navigating to Edit > Edit Custom Libraries.
2.Open the library you want to export by selecting the custom library you want to export.
3.In the bottom right, click the Export button.


4.Select a location on your computer or network to save to and name it.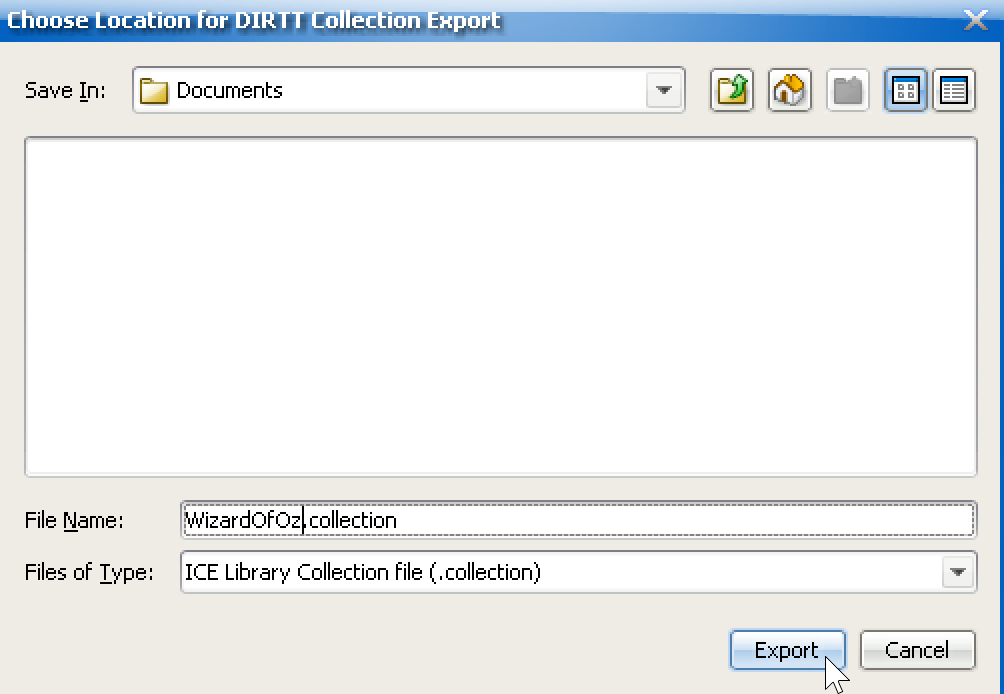 5.Click Export.
6.Your Custom Library is now saved to that location.