Basic Movement: Walking
Using a VR HMD in ICEreality Connect, movement is as simple as walking around to explore the digital environment.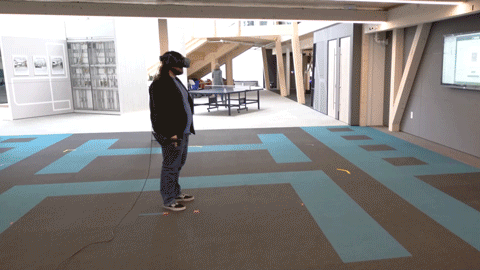 Participants can also slide-hop around a file, making it easy to explore a large virtual file regardless of their physical limitations.
To Slide Hop:
1.Point your controller and thus virtual hand in the direction you wish to move.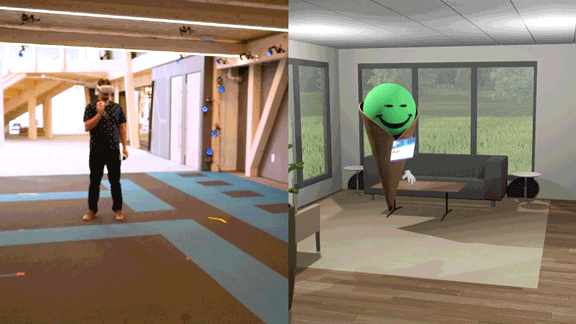 2.Push forward on the thumbstick on the controller.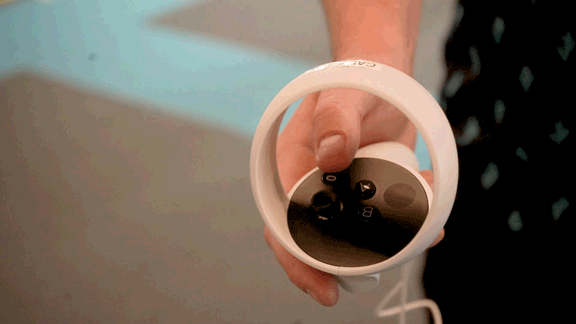 3.A curved beam will project from your virtual hand, showcasing the location you'll slide-hop to.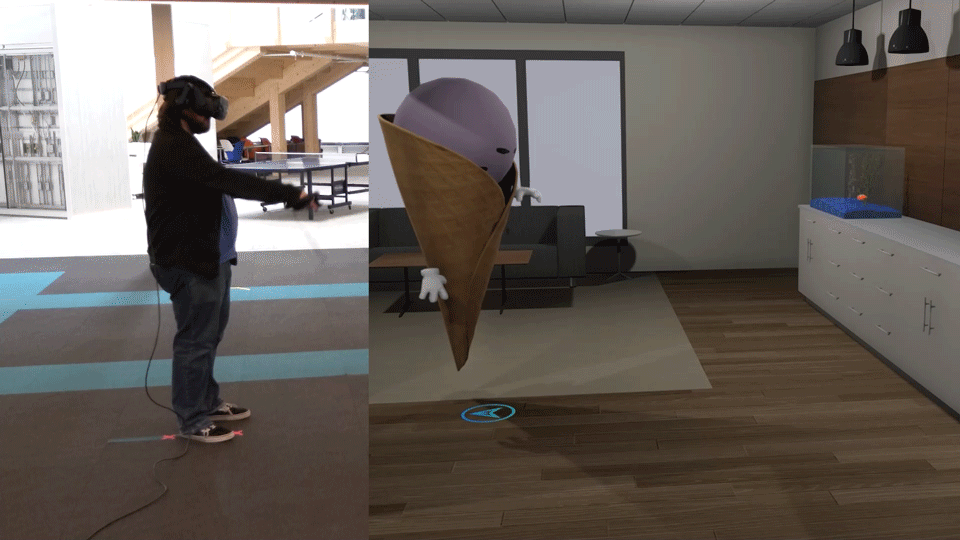 4.Release the thumbstick to slide-hop to that point.
Teleporting or Stage Jumping
Participants can also use stages and viewpoints to teleport around the file. To learn more about stages and viewpoints click here.